All Florida Georgia Line events
Florida Georgia Line Info
How Much Do Florida Georgia Line Tickets Cost?
Depending on the concert, Florida Georgia Line tickets can be priced well above or well below face value on the secondary market, but with No Fees, TicketIQ can get you into Minnesota State Fair Grandstand for 10-20% less than other secondary ticket sites.
Why should I buy Florida Georgia Line tickets on TicketIQ?
TicketIQ has FEE FREE Florida Georgia Line tickets. Unlike most secondary market ticket sites, TicketIQ has no added fees. That means that the price you see is the price you pay. Because of this, TicketIQ customers save 10-20% on Florida Georgia Line tickets compared to other secondary market ticket sites.
Customers looking for Florida Georgia Line tickets will also see a data-driven A to F rating for each ticket deal seen on the TicketIQ platform. Ratings are based on other tickets in similar sections for Florida Georgia Line tickets. Our buying experience also provides the ability to filter by aisle seats, 1st row in section as well as other options like ADA access and the ability to hide obstructed view seats.
In addition to the best deals, the TicketIQ blog offers the most up-to-date data on ticket trends. TicketIQ is the best option for anyone looking to save money and find great seats for their next live event experience.
Are Florida Georgia Line tickets on TicketIQ guaranteed?
Yes. All Florida Georgia Line ticket sales on TicketIQ are guaranteed and you can read our guarantee here, where we ensure you will receive an authentic and valid ticket, and that you will receive your tickets with ample time ahead of the event. You can track the status of your order directly from the TicketIQ account page.
TicketIQ has a rigorous process of screening every seller that lists a ticket on our site, and we work with over 1,000 independent ticket sellers, as well as teams and venues that list on our site directly to reach secondary market buyers.
TicketIQ also has an elite seller program, noted with a ribbon icon on the ticket listing, to indicate which sellers are not only reliable but also have a record of speedy order confirmation and on-time delivery. If any issues arise when you are trying to find your Florida Georgia Line tickets, please contact us directly, and visit our Contact Us page for all contact options, including our urgent support phone number.
How Much Are Florida Georgia Line Tickets?
Most concert venues have two or three-levels, with Floor seats and 100 levels being the most expensive, and 200/300 levels less expensive. Upper-level seats across from the stage are usually cheaper than side stage seats, and even more so in the last 10 rows of the section.
The closer to stage, the more expensive tickets get. The cheapest tickets currently for concert tours start under $25 for lower-demand artists. For higher demand tours in major markets, tickets tend to start from $100 to $200. The most expensive concert tickets for all artists are in the first few rows on the floor sections. These seats are often hard to find, as they're in extremely high demand.
How To Find Discounted Florida Georgia Line Tickets?
Tracking the on-sales is the best way to get face-value seats. For some of the highest-demand tours, however, tickets sell out in minutes because of the limited amount of tickets that actually go on sale to the public. By some estimates, that number can be as low as 10%-25% of the actual tickets available for the show. For sold-out events, the secondary market is the only way to get tickets, however, many sites like StubHub and Vivid Seats, charge fees of 10%-25%, which means you end up paying more for the same ticket. TicketIQ has no fees for all music and comedy tours and can save hundreds of dollars for more expensive tickets, which is especially the case for sections like floor seats or VIP/Platinum tickets.
Where Are the Cheapest Florida Georgia Line tickets?
The closer to the stage, the more expensive tickets get. The cheapest tickets for current concert tours start under $30 for lower-demand artists. Higher demand tours in major markets start from $100 to $200. The most expensive concert tickets for all artists are in the first few rows on the floor sections. These seats are often hard to find, as they're in very high demand. These seats can cost as much as $2,000+ for some of the biggest tours.
Where Are The Most Expensive Florida Georgia Line Tickets?
If you are looking for more expensive Florida Georgia Line tickets, the lower level or floor level would primarily be the way to go.
Additionally, seats with VIP access are considered some of the most premier locations in the entire venue.
For major tours, floor seats usually start from $100-$200, depending on the city. For some tours, floor seats in the VIP sections can go as high as $500-$1000, and generally speaking, the larger the city, the more expensive floor seats are. If you're looking for a seated ticket, the best option is usually in the first 10 rows of the sections on the side of the stage, up to what would be "mid-court" if there was a basketball court on the floor.
What if the Florida Georgia Line event is Canceled or Postponed?
If the Florida Georgia Line event is canceled and will not occur at a later date, we will send you an email that will offer you the opportunity to be issued a credit in the amount of 110% of the original cost or receive a refund for the full cost of the Florida Georgia Line tickets, including service fees and shipping and handling charges.
If the event is postponed or rescheduled, you may use the tickets on the rescheduled date. We aim to make sure that if the event does not occur when scheduled, Florida Georgia Line ticket buyers are fully taken care of. Let us know if you have any questions about how this process works or if you need help receiving a refund for your Florida Georgia Line tickets.
How will I receive my Florida Georgia Line tickets?
Most Florida Georgia Line tickets are now delivered via mobile transfer using the email used to place your order. You will then pull up your tickets on your phone to have them scanned when you enter the venue. You can also use the primary market ticketing provider's app to manage and transfer your tickets.
Before entering the venue, make sure that you can access your Florida Georgia Line tickets on your mobile device. If you cannot find the tickets on your device, check your email to find detailed instructions on how to proceed. And if there are any issues, contact our customer service representatives for timely assistance.
Make sure that when entering the venue you or someone in your group has a charged mobile device on hand to access tickets so that they can be scanned at the turnstile. To make things easier, most devices allow you to add your virtual ticket to your phone's mobile wallet, which makes the ticket easier to access and also eliminates the issues that could arise if WiFi is slow.
How To Get Floor Seats at the Florida Georgia Line Show?
Floor seats are amongst the most in-demand for Florida Georgia Line concerts. Floor seats are also often the most expensive place to sit for a concert, as they allow you to get as close to the stage as you want to. Each tour's floor configuration can be different, however, which means it's important to check out details for the venue where you're planning to attend. Most floor seat sections are Standing Room Only, but some tours do offer seated options. This tends to be the case more for large stadium shows as opposed to arena shows where SRO is the norm.
What Time Do Gates Open For Florida Georgia Line Shows?
Gates for most major tours open an hour before the opening act, but this can vary based on the venue and curfew restrictions, which may require that the concert starts earlier in one city as opposed to another.
Do Florida Georgia Line Tickets Sell Out?
High-demand performers in major cities can sell-out very quickly, especially if there is only one show in that city. If there are multiple shows in the same venue on a tour, tickets for the 2nd or 3rd show may not sell out as quickly as they do for the first night. Many teams use the Ticketmaster Verified Fan tool to gauge how many nights they can sell through in a given market when deciding how many shows to put on sale in the initial on-sale period.
More Florida Georgia Line Content
How To Find Cheapest Florida Georgia Line Tickets + All Face Value Options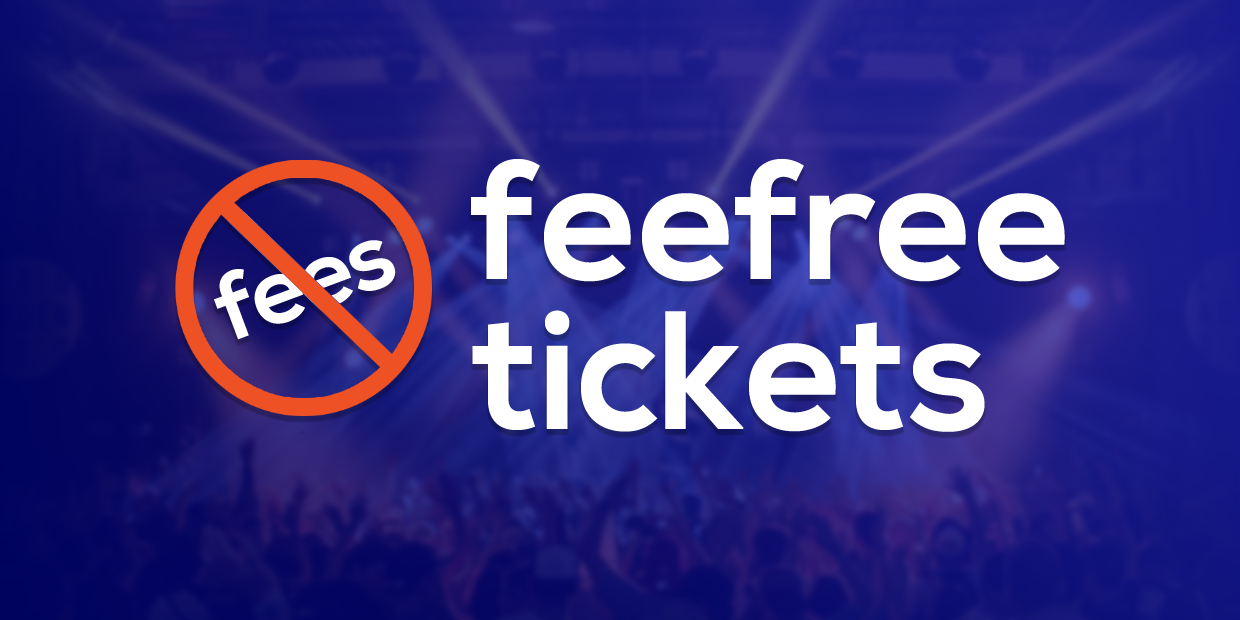 Florida Georgia Line has announced dates for The I Love My Country Tour later this fall. The 29-date trekt kicks off on September 24th in Atlanta at Cellairis Amphitheatre at Lakewood, and will run until November 20th for the tour closer in Seattle at Climate Pledge Arena.
Russell Dickerson, Lauren Alaina, and Redferrin will serve as opening acts throughout the tour.
Besides this tour, Florida Georgia Line will be headlining the Together Feeding Nashville Benefit Concert with Thomas Rhett and Maren Morris.
Where To Buy Florida Georgia Line Tickets
Primary market face-value tickets are available via Ticketmaster.
On the secondary market, TicketIQ has Fee-Free
Florida Georgia Line tickets
which also include a Refund Guarantee. Our Refund Guarantee states that if an event is canceled or deemed unfit for fans to attend, TicketIQ will refund ticket buyers in as soon as 15 days. That means that you can buy from TicketIQ worry-free. Customers on TicketIQ save between 15%-25% compared to other secondary market ticketing sites.
How Much Are Florida Georgia Line Tickets
On the secondary market, ticket prices for the average show on the tour start between $50 and $65. There are also a handful of lower-demand dates with get-in prices below $50 and some higher-demand dates with prices starting above $75. For all shows, ticket prices can go as high as $600+ for seats closest to the stage.
Florida Georgia Line Tour Dates
September 24 — Atlanta, GA @ Cellairis Amphitheatre at Lakewood
September 25 — New Orleans, LA @ Smoothie King Center
September 26 — Houston, TX @ Toyota Center
September 30 — Cincinnati, OH @ Riverbend Music Center
October 1 — Cleveland, OH @ Blossom Music Center
October 2 — Indianapolis, IN @ Ruoff Music Center
October 7 — Virginia Beach, VA @ Veterans United Home Loans Amphitheater at Virginia Beach
October 8 — Hartford, CT @ XFINITY Theatre
October 9 — Syracuse, NY @ St. Joseph's Health Amphitheater at Lakeview
October 14 — Des Moines, IA @ Wells Fargo Arena
October 15 — Omaha, NE @ CHI Health Center
October 16 — St. Louis, MO @ Hollywood Casino Amphitheatre
October 21 — Raleigh, NC @ Coastal Credit Union Music Park at Walnut Creek
October 22 — Charlotte, NC @ PNC Music Pavilion
October 23 — Washington, DC @ Jiffy Lube Live
October 28 — Detroit, MI @ Little Caesars Arena
October 29 — Chicago, IL @ United Center
October 30 — Kansas City, MO @ T-Mobile Center
November 4 — San Diego, CA @ North Island Credit Union Amphitheatre
November 5 — Mountain View, CA @ Shoreline Amphitheatre
November 6 — Wheatland, CA @ Toyota Amphitheatre
November 7 — Fresno, CA @ Save Mart Center
November 11 — Phoenix, AZ @ Ak-Chin Pavilion
November 12 — Los Angeles, CA @ The Forum
November 13 — San Bernardino, CA @ Glen Helen Amphitheater
November 16 — Denver, CO @ Ball Arena
November 17 — Salt Lake City, UT @ Vivint Smart Home Arena
November 19 — Portland, OR @ Moda Center
November 20 — Seattle, WA @ Climate Pledge Arena
How To Find Cheapest Florida Georgia Line Tickets For Can't Say I Ain't Country Tour - 2019
Fans of country duo Florida Georgia Line this summer will get their first chance to the group on tour since 2017.
This latest tour is Florida Georgia Line's fifth and is called the "Can't Say I Ain't Country Tour," after its latest album release. The North American leg begins June 13 in Rogers, Arkansas and ends September 28 in Irvine, California. The tour includes 36 dates, with only a handful in big cities, including Dallas (June 14), Atlanta (August 31) and Phoenix (September 19).
How Much Are Florida Georgia Line Tickets
For the shows that still have tickets to sell, Ticketmaster is the best option. One such example is the Toyota Amphitheater, just north of Sacramento. For that show, close to 70% of tickets remain for sale, with lawn seats starting around $50 and seated tickets around $125. The August 16th show at The Pavilion at Montage Mountain in Scranton, PA is another show with a lot of tickets to sell via Livenation.com, with lawn seats going for $50 after fees and seated tickets around $100. For fans that can't wait until this summer, there are also still tickets available from $130-$300 Ticketmaster.com for the Bayou Country Super Fest next week in Baton Rouge, LA.
In addition to the Amphitheater and festival stops this summer, the duo will play four shows at the 2000-person Zappos Theater at Planet Hollywood in Las Vegas, on November 6, 8, 9 and 12. Tickets are available from Ticketmaster.com, with the cheapest ticket starting at $59 and a pit ticket running $330, all before fees.
In addition to all of the the above, the second annual FGL Fest takes place at the Indianapolis Motor speedway on September 7th, and includes Dan + Shay, Nelly, Mitchell Tenpenny, with more names to come. A GA ticket via Ticketmaster is going for $39 before fees, while the cheapest option on the secondary market are about double that. the event range from $52 to $145, all of which are standing room only. While the pit is slight cheaper on the secondary market, Ticketmaster is the only place you can get VIP tickets, which are going for $325 through VIPNation.com and includes the below.
"One standing ticket in an exclusive section of the PIT, Invitation to the FGL VIP Lounge including: Cash bar with one drink ticket, Appetizer Happy Hour, Private VIP restrooms, Complimentary water station, Cell charging stations, Interactive games with FGL prizes and Lounge spaces with hammocks, photo booth, tailgate games and more! A VIP FGL swag bag, An official FGL VIP Lounge laminate, Private merch shopping within the VIP Lounge, Dedicated VIP entrance and a VIP check in with on-site host."
Read More →
Florida Georgia Line Ticket Pricing Data

$0
Cheapest Ticket Purchased
All time
$0
Average Ticket Purchased
All time
$0
Most Expensive Purchase
All time

Average Historical Ticket Prices for Florida Georgia Line Events