All InkCarceration Festival events
InkCarceration Festival Info
How Much Do InkCarceration Festival Tickets Cost?
Depending on the day, InkCarceration Festival tickets can be priced well above or well below face value on the secondary market, but with No Fees, TicketIQ can get you into Ohio State Reformatory for 10-20% less than other secondary ticket sites.The cheapest ticket price for the next InkCarceration Festival concert at Ohio State Reformatory on Friday, July 14 is currently $377.00 and the average ticket price is $678.41. The most expensive ticket for this InkCarceration Festival concert is $1,249.00.No matter what seats you're looking for, you'll get the best deals on your tickets at TicketIQ because we have no fees and what you see is what you pay.
Most Popular Music Festivals
Some of the top events around the country on the Music Festival calendar include, Coachella, Lollapalooza, Bonnaroo, Ultra Music Festival, Governors Ball, and Aftershock. Ticket prices for these major festivals are typically 25% higher than second-tier festivals. Location and genre also play an important role in festival ticket prices. Prices for festivals in major cities are typically more expensive than festivals in smaller cities.
Why Should I Buy InkCarceration Festival Tickets on TicketIQ?
TicketIQ has FEE FREE InkCarceration Festival tickets. Unlike most secondary market ticket sites, TicketIQ has no added fees. That means that the price you see is the price you pay. Because of this, TicketIQ customers save 10-20% on tickets compared to other secondary market ticket sites.
Customers looking for seats will also see a data-driven A to F rating for each ticket deal seen on the TicketIQ platform. Ratings are based on other tickets in similar sections. Our buying experience also provides the ability to filter by aisle seats, 1st row in section as well as other options like ADA access and the ability to hide obstructed view seats.
In addition to the best deals, the TicketIQ blog offers the most up-to-date data on ticket trends. TicketIQ is the best option for anyone looking to save money and find great seats for their next live event experience.
Are InkCarceration Festival Tickets on TicketIQ Guaranteed?
Yes. All InkCarceration Festival ticket sales on TicketIQ are guaranteed and you can read our guarantee here, where we ensure you will receive an authentic and valid ticket, and that you will receive your tickets with ample time ahead of the event. You can track the status of your order directly from the TicketIQ account page.
TicketIQ has a rigorous process of screening every seller that lists a ticket on our site, and we work with over 1,000 independent ticket sellers, as well as teams and venues that list on our site directly to reach secondary market buyers.
TicketIQ also has an elite seller program, noted with a ribbon icon on the ticket listing, to indicate which sellers are not only reliable but also have a record of speedy order confirmation and on-time delivery. If any issues arise when you are trying to find your InkCarceration Festival tickets, please contact us directly, and visit our Contact Us page for all contact options, including our urgent support phone number.
How To Find Discounted InkCarceration Festival Tickets?
To find the cheapest InkCarceration Festival tickets, it's important to check both the primary and secondary ticket markets. Based on the demand for a given event, resale marketplaces like TicketIQ may be more or less expensive than face value options available through primary ticketing platforms like Ticketmaster, Frontgate, SeeTickets, or Tixr. VIP tickets often sell out the quickest and provide lots of amenities like private bathrooms and meet and greets. For multi-day festivals, the first night is often the cheapest and features the lower-profile headliner. For festivals that span multiple weekends, like Austin City Limits and Coachella, the first weekend is usually more expensive. While many ticket buyers prefer to wait until the last minute to purchase festival tickets, early-bird rates for festivals are often 10%-20% cheaper than prices on the day of the event, which rewards buyers who can lock in tickets as soon as the dates or lineup is announced.
Where Are the Cheapest InkCarceration Festival Tickets at Ohio State Reformatory?
If you are looking for tickets that fall on the cheaper side, General Admission tickets are the best option. On TicketIQ, the majority of seats we sell for festivals are GA tickets. Some festivals also offer military and student discounts that can save 10%-15% compared to full face value prices.
Where Are the Most Expensive InkCarceration Festival Tickets at Ohio State Reformatory?
If you are looking for more expensive tickets, VIP tickets are the best option. Each festival has its own menu of VIP options, which typically consist of a standard VIP, which comes with private lounge access, seats that are close to the stage as well as other items like posters, T-shirts, and merchandise. Platinum and other premium VIP options can come with all-inclusive food and alcohol options, elevated viewing platforms, meet and greets as well as transportation from the parking lot to the main stages.
When Do InkCarceration Festival Tickets Go On Sale?
Earlybird InkCarceration Festival tickets are can be available the day after the event or in some cases a few weeks after the event. VIP tickets sometimes go on sale ahead of general admission sales. Sometimes large bands like Pearl Jam will also make festival tickets available through their fan club, especially if it's an artist-themed festival like Posty Fest which is put on by Post Malone at AT&T Stadium in Dallas.
How Will I Receive My InkCarceration Festival Tickets?
Most InkCarceration Festival tickets are now delivered via mobile transfer using the email used to place your order. You will then pull up your tickets on your phone to have them scanned when you enter the venue. You can also use the InkCarceration Festival app to manage and transfer your tickets.
Before entering the venue, make sure that you can access your tickets on your mobile device. If you cannot find the tickets on your device, check your email to find detailed instructions on how to proceed. And if there are any issues, contact our customer service representatives for timely assistance.
Make sure that when entering the venue you or someone in your group has a charged mobile device on hand to access tickets so that they can be scanned at the turnstile. To make things easier, most devices allow you to add your virtual ticket to your phone's mobile wallet, which makes the ticket easier to access and also eliminates the issues that could arise if WiFi is slow.
What if InkCarceration Festival is Postponed or Canceled?
If the InkCarceration Festival event is canceled and will not occur at a later date, we will send you an email that will offer you the opportunity to be issued a credit in the amount of 110% of the original cost or receive a refund for the full cost of the tickets, including service fees and shipping and handling charges.
If the event is postponed or rescheduled, you may use the tickets on the rescheduled date. We aim to make sure that if the event does not occur when scheduled, InkCarceration Festival ticket buyers are fully taken care of. Let us know if you have any questions about how this process works or if you need help receiving a refund for your tickets.
Are there VIP/Premium Options at InkCarceration Festival?
Almost all festivals have a VIP option and often come with exclusive viewing areas, preferred parking, and camping near the venue, as well as private restrooms. Some may even include the opportunity for a meet and greet with the artist or experience a soundcheck. Each festival may offer different amenities and access for VIP tickets, so it's important to evaluate whether the additional cost is worth it. VIP entrances can also save you lots of walking every day, which can be great, especially in hot or wet weather conditions.
What Time Do Gates Open for InkCarceration Festival?
Depending on the number of artists on the line-up card each day, festivals can begin as early as 11am. Most festivals kick off their main stage later in the afternoon and early evening, and the headliners usually take the stage after it gets dark outside.
Do InkCarceration Festival Tickets Sell Out?
Only the biggest festivals actually sell out, and those include the biggest names like Coachella, InkCarceration Festival, Bottlerock Napa, Lollapalooza, EDC Las Vegas, and Rolling Loud Festival. Other than these top-tier festivals, most festivals have tickets available until a month or so before the festivals. Some festivals have tickets available day of the festivals. A lot of festivals do sell out VIP and camping tickets early on in the on sale process, which means you should buy those tickets well ahead of time if you're interested.
More InkCarceration Festival Content
Where to Find Cheapest InKcarceration Festival Tickets and Passes + 2022 Lineup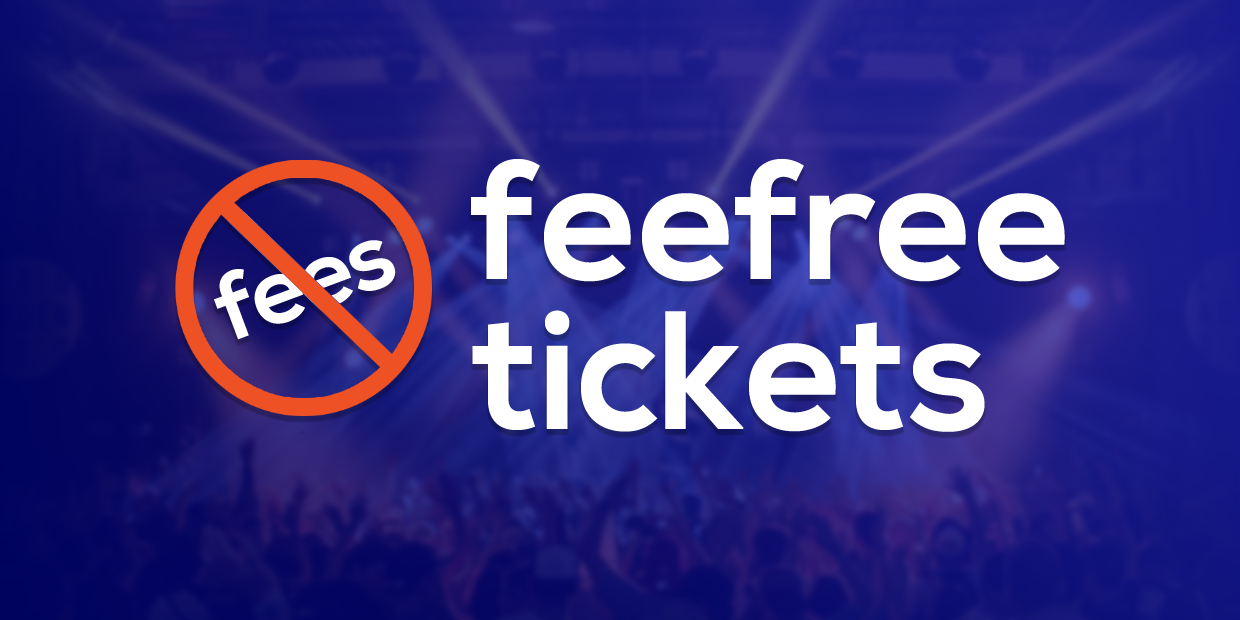 The infamous InKcarceration festival is set for its 2022 edition and will take place in Mansfield, OH on July 15th, 16th and 17th.
Read More →
InkCarceration Festival Ticket Pricing Data

$0
Cheapest Ticket Purchased
All time
$0
Average Ticket Purchased
All time
$0
Most Expensive Purchase
All time

Average Historical Ticket Prices for InkCarceration Festival Events