All Tennessee Volunteers Basketball events
Where do the Tennessee Volunteers Basketball play their home games?
The Tennessee Volunteers Basketball play their home games at Thompson Boling Arena.
Where to Find The Cheapest Tennessee vs. Florida Basketball Tickets on 2/29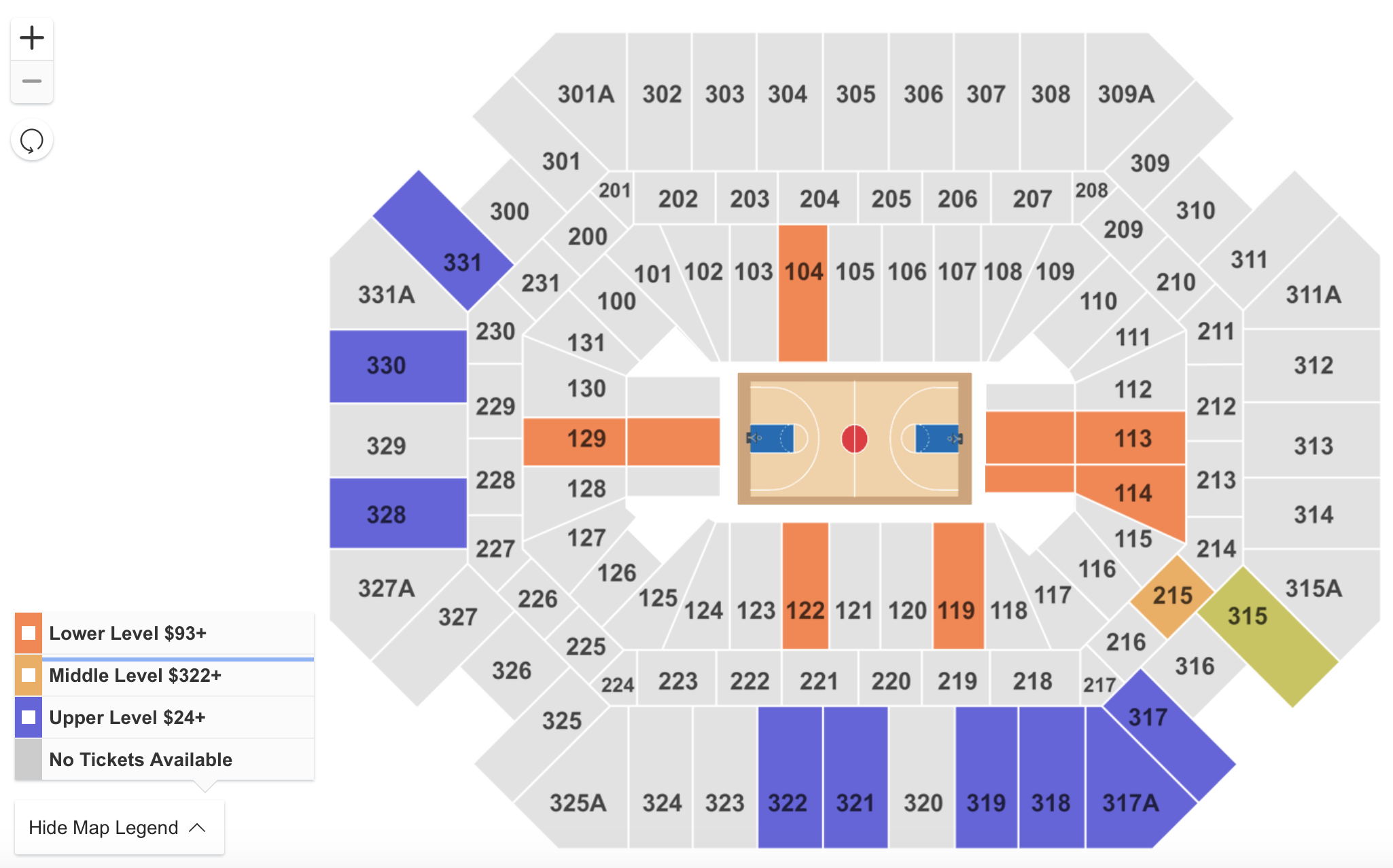 How Much Are Tennessee vs. Florida basketball tickets on 2/29/20
Limited seats still remain for the Saturday, February 29 SEC men's basketball match-up between Florida and Tennessee. Primary market tickets are available directly through the Vols, and range in price from $25-$100. The $25 tickets are in the 300 Sections on the corners, or behind the net at Thompson-Boling Arena in Knoxville, while $75 buys a seat in the 100 sections on the corner or behind the nets. The priciest seats, in the floor sections along the sidelines, are sold out.
Read More →
Where to Find Cheapest College Basketball Tickets In 2019-20 For Top 25 Teams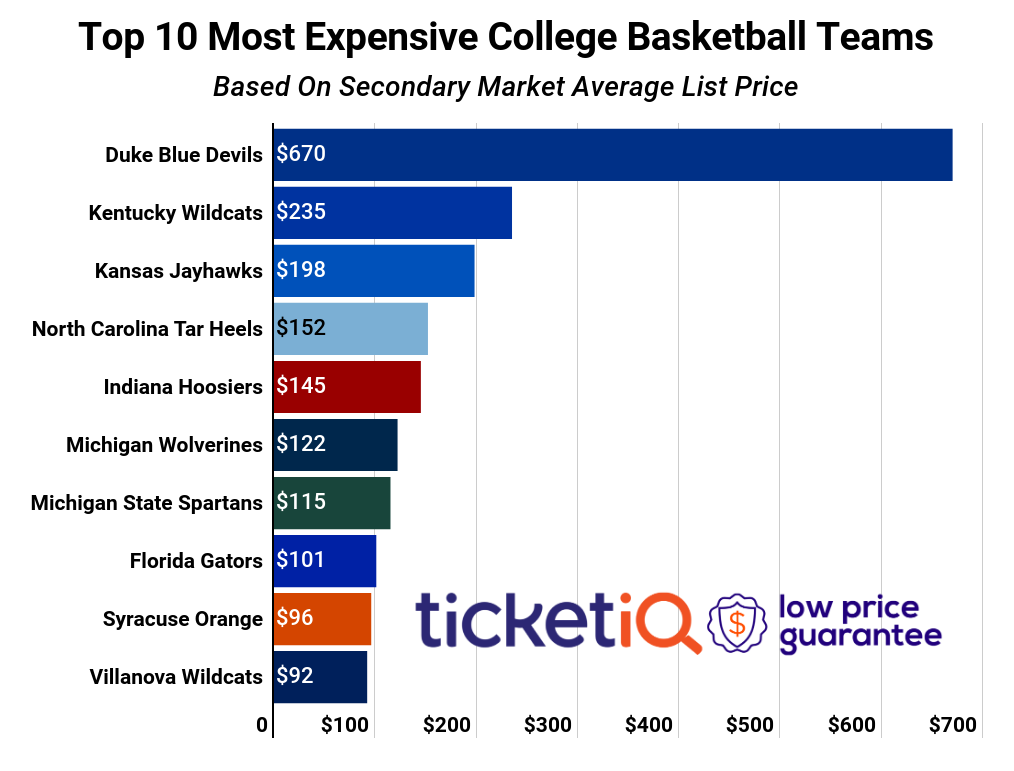 How Much Are 2019-20 College Basketball Tickets
College basketball tickets on the secondary market won't cost more anywhere than Duke, which has a $670 average asking price this season – more than $400 than the next priciest, $235 at Kentucky. Duke, Kentucky and Kansas repeat as the top three most expensive markets. All three teams are ranked among the Top 5 in the latest college Basketball polls, with Kentucky No. 1, Duke No. 2 and Kansas No. 5. It's not quite an apples to apples comparison, though, as there's about 25% the amount of tickets available for games at Cameron Indoor Arena, as there are for other teams in the top 25. It's important to keep in mind that prices at Cameron Indoor Arena are impacted greatly by the extremely limited quantity of tickets available on the secondary market. Duke has about a 75% less tickets available for their home games, than the average quantity of other TicketIQ top 25 teams.
Read More →

$0
Cheapest Ticket Purchased
All time
$0
Average Ticket Purchased
All time
$0
Most Expensive Purchase
All time

Average Historical Ticket Prices for Tennessee Volunteers Basketball Events