Evanescence Info
How Much Do Evanescence Tickets Cost?
Depending on the concert, Evanescence tickets can be priced well above or well below face value on the secondary market, but with No Fees, TicketIQ can get you into Ball Arena for 10-20% less than other secondary ticket sites. The cheapest ticket price for the next Evanescence concert at Ball Arena on Tuesday, August 16 is currently $58.00 and the average ticket price is $165.62. The most expensive ticket for this Evanescence concert is $1,434.00. No matter what seats you're looking for, you'll get the best deals on your tickets at TicketIQ because we have no fees and what you see is what you pay.
Where will Evanescence be playing?
Evanescence is touring in the following cities and theaters:
• Ball Arena (Denver, CO)
• Hollywood Casino Amphitheatre - MO (Maryland Heights, MO)
• Hollywood Casino Amphitheatre - Tinley Park (Tinley Park, IL)
• Pine Knob Music Theatre (Clarkston, MI)
• Blossom Music Center (Cuyahoga Falls, OH)
• Ruoff Music Center (Noblesville, IN)
• Xfinity Center - MA (Mansfield, MA)
• Freedom Mortgage Pavilion (Camden, NJ)
• Northwell Health at Jones Beach Theater (Wantagh, NY)
• PNC Music Pavilion - Charlotte (Charlotte, NC)
• Oak Mountain Amphitheatre - AL (Birmingham, AL)
• The Cynthia Woods Mitchell Pavilion (Spring, TX)
• Dos Equis Pavilion (Dallas, TX)
• United Supermarkets Arena (Lubbock, TX)
• USANA Amphitheatre (Salt Lake City, UT)
• Outdoor Amphitheater At Ford Idaho Center (Nampa, ID)
• Spokane Arena (Spokane, WA)
• White River Amphitheatre (Auburn, WA)
• RV Inn Style Resorts Amphitheater (Ridgefield, WA)
• Discovery Park (Sacramento, CA)
Why should I buy Evanescence tickets on TicketIQ?
TicketIQ offers FEE FREE Evanescence tickets. Unlike most secondary market ticket sites, TicketIQ has no added fees. That means that the price you see is the price you pay. Because of this, TicketIQ customers save 10-20% on Evanescence tickets compared to other secondary market ticket sites like StubHub and VividSeats.
Customers looking for Evanescence tickets will also see a data-driven A to F rating for each ticket deal seen on the TicketIQ platform. This will better inform buyers of Evanescence tickets as to the value of the seat in question, letting you choose smartly.
All in all, TicketIQ offers the best deals and the most up to date data on ticket trends. Anyone looking to save money and find premier seating locations for their next concert experience should check out TicketIQ.
Are Evanescence tickets on TicketIQ guaranteed?
Yes. All Evanescence ticket sales on TicketIQ are guaranteed and you can read our guarantee here, where we ensure you will receive an authentic and valid ticket, and that you will receive your tickets with ample time ahead of the event. You can track the status of your order directly from the TicketIQ account page.
TicketIQ has a rigorous process of screening every seller that lists ticket on our site, and we work with over 1,000 independent ticket sellers, as well as teams and venues that list on our site directly to reach secondary market buyers.
TicketIQ also has an elite seller program, noted with a ribbon icon on the ticket listing, to indicate which sellers are not only reliable, but also have a record of speedy order confirmation and on-time delivery.If any issues arise when you are trying to find your Evanescence tickets, please contact us directly, and visit our Contact Us page for all contact options, including our urgent support phone number.
How will I receive my Evanescence tickets?
Most Evanescence tickets are now delivered via the Ticketmaster app using the email used to place your order. You will then pull up your tickets on your phone to have them scanned when you enter the venue. You can also use the Ticketmaster app to manage and transfer your tickets.
Before entering the venue, make sure that you are able to access your Evanescence tickets on your mobile device. If you cannot find the tickets on your device, check your email to find detailed instructions on how to proceed. And if there are any issues, contact our customer service  representatives for timely assistance.
Make sure that when entering the venue you or someone in your group has a charged mobile device on hand to access tickets so that they can be scanned at the turnstile. To make things easier, most devices allow you to add your virtual ticket to your phone's mobile wallet, which makes the ticket easier to access and also eliminates the issues that could arise if WiFi is slow.
How Much Are Evanescence Tickets?
Most concert venues have two or three-levels, with Floor seats and 100 levels being the most expensive, and 200/300 levels less expensive. Upper-level seats across from the stage are usually cheaper than side stage seats, and even more so in the last 10 rows of the section.
The closer to stage, the more expensive tickets get. The cheapest tickets for currently concert tours start under $25 for lower-demand artists. Higher demand tours in major markets the tickets that start from $100 to $200. The most expensive concert tickets for all artists are in the first few rows on the floor sections. These seats are often hard to find, as they're in very high demand.
What Is The Best Way To Find Discounted Evanescence tickets?
Tracking the on-sales is the best way to get face-value seats for Evanescence tickets. For some of the highest-demand tours, however, tickets sell out in minutes because of the limited amount of tickets that actually go on sale to the public. By some estimates, that number can be as low as 10%-25% of the actual tickets available for the show. For sold-out events, the secondary market is the only way to get tickets, however, many sites like StubHub and Vivid Seats, charge fees of 10%-25%, which means you end up paying more for the same ticket. TicketIQ has no fees for all music and comedy tours and can save hundreds of dollars for more expensive tickets, which is especially the case for sections like floor seats or VIP/Platinum tickets.
Where Are the Most Expensive Evanescence tickets for their 2022 tour?
If you are looking for more expensive Evanescence tickets, the lower level or floor level would primarily be the way to go.
Additionally, seats with VIP access are considered some of the most premier locations in the entire venue.
For major tours, floor seats usually start from $100-$200, depending on the city. For some tours, floor seats in the VIP sections can do as high as $500-$1000, and generally speaking, the larger the city, the more expensive floor seats are. If you're looking for a seated ticket, the best option is usually in the first 10 rows in the sections on the side of the stage, up to what would be mid-court if there was a basketball court on the floor.
Where Are the Cheapest Evanescence tickets for their 2022 tour?
If you are looking for the cheapest Evanescence tickets, the last 10 rows of the upper level are usually the least expensive for a major tour. Tickets at the far end of the stage are typically cheaper than sections closer or to the side of the stage. Most major tours have tickets under $100, with some as low as $50. For tours playing at an amphitheater, lawn seats are often the cheapest option and can start as low as $25 for some tours.
How To Get Floor Seats At A Evanescence Concert?
Floor seats are amongst he most in-demand for Evanescence concerts. Floor seats are also often the most expensive place to sit for a concert, as they allow you to get as close to the stage as you want to. Each tour's floor configuration can different, however, which means it's important to check out details for the venue where you're planning to attend before buying. Most floor seat sections are Standing Room Only, but some tours do offer seated options. This tends to be the case more for large stadium shows as opposed to arena shows where SRO is the norm.
What Time Do Gates Open For A Evanescence Concert?
Gates for most major tours open an hour before the opening act, but this can vary based on the venue and curfew restrictions, which may require that the concert starts earlier in one city as opposed to another.
Do Evanescence Tickets Sell Out?
High-demand performers in major cities can sell-out very quickly, especially if there is only one show in that city. If there are multiple shows in the same venue on a tour, tickets for the 2nd or 3rd show may not sell out as quickly as they do for the first night. Many teams use Ticketmaster Verified Fan tool to gauge how many nights they can sell through in a given market when deciding how many shows to put on sale in the initial on sale.
What if the Evanescence concert is canceled or postponed?
If the Evanescence concert is canceled and will not occur at a later date, we will send you an email that will offer you the opportunity to be issued a credit in the amount of 110% of the original cost or receive a refund for the full cost of the Evanescence tickets, including service fees and shipping and handling charges. 
If the concert is postponed or rescheduled, you may use the tickets on the rescheduled date. We aim to make sure that if in the event the concert does not occur when scheduled, Evanescence ticket buyers are fully taken care of. Let us know if you have any questions about how this process works or if you need help receiving a refund for your Evanescence tickets.
More Evanescence Content
How To Find The Cheapest Evanescence & Halestorm Tickets + Face Price Options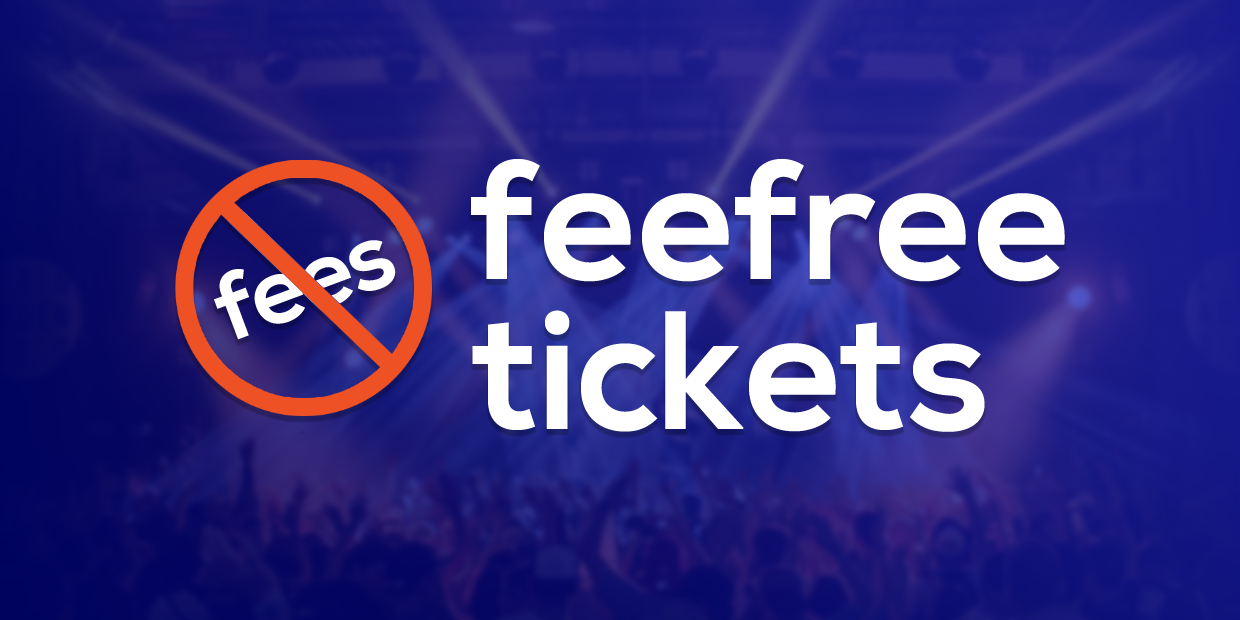 Evanescence and Halestorm have teamed up for a co-headlining tour this fall. The `15-date trek kicks off on November 5th in Portland, OR at the Veterans Memorial Coliseum, and runs through December 18th, where the tour finished up with a date in Worcester, MA at the DCU Center.
Read More →
Evanescence Ticket Pricing Data

$0
Cheapest Ticket Purchased
All time
$0
Average Ticket Purchased
All time
$0
Most Expensive Purchase
All time

Average Historical Ticket Prices for Evanescence Events